ASARECA pushes for closer collaboration with AGRA
GIANT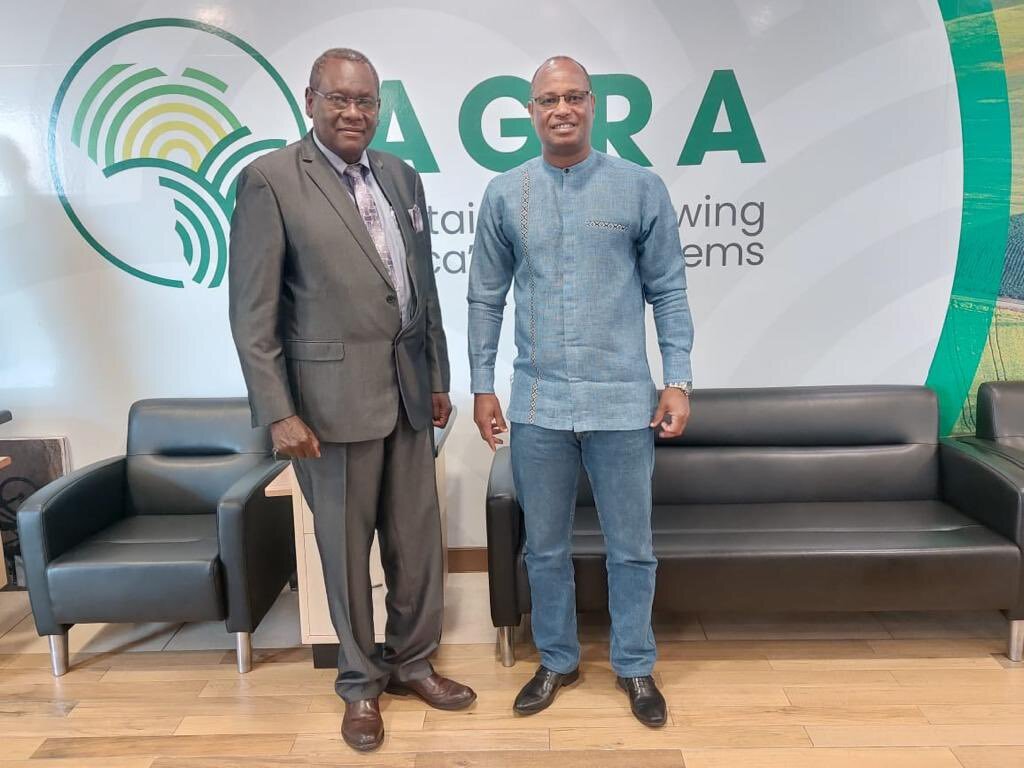 BY BEN MOSES ILAKUT
ASARECA Board of Directors Vice-Chairman, Ambassador, Kipyego Cheluget on October 12, held talks with AGRA Acting Vice-President in charge of Programmes, Prof. Jean Jaques Mbonigaba Muhinda, at AGRA offices in Nairobi, Kenya.
The talks centred around close collaboration between the two institutions to leverage complementarities, avoid publication and wastage of resources while maximising economies of scale.
During the talks, Ambassador Cheluget highlighted the benefits that AGRA stands to gain by utilising already existing ASARECA Agricultural Research for Development structures in the National Agricultural Research Systems.
They also discussed mechanisms for enhancing financial sustainability of ASARECA and the mooted regional projects based on the concept of Centres of Excellence and specialisation.