Desert Locust Invasion Update; 2nd June 2020
GIANT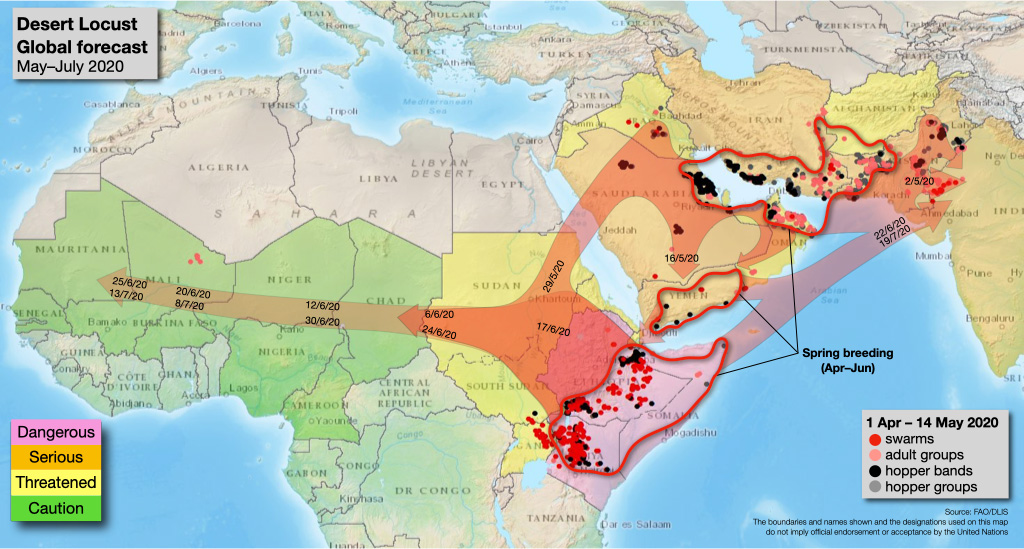 The locust invasion situation in East Africa remains alarming as new swarms from current breeding are expected to form from mid-June onwards, coinciding with the start of the harvest season.Kenya, Ethiopia and Somalia continue to face unprecedented threat to food security as the region battles with the impacts of COVID 19, ravaging floods in addition to the locust invasion.
There is a risk that the new swarms will spread across the Indo-Pakistan border as well as to Sudan and perhaps West Africa.
Locust populations remain high in parts of Somalia with young nymphs (hoppers) reported at the Somaliland border with Ethiopia, the coastal region of Somaliland and the north east of Puntland.