Kenyan High Commissioner, ASARECA ED in talks over resourcing ASARECA
GIANT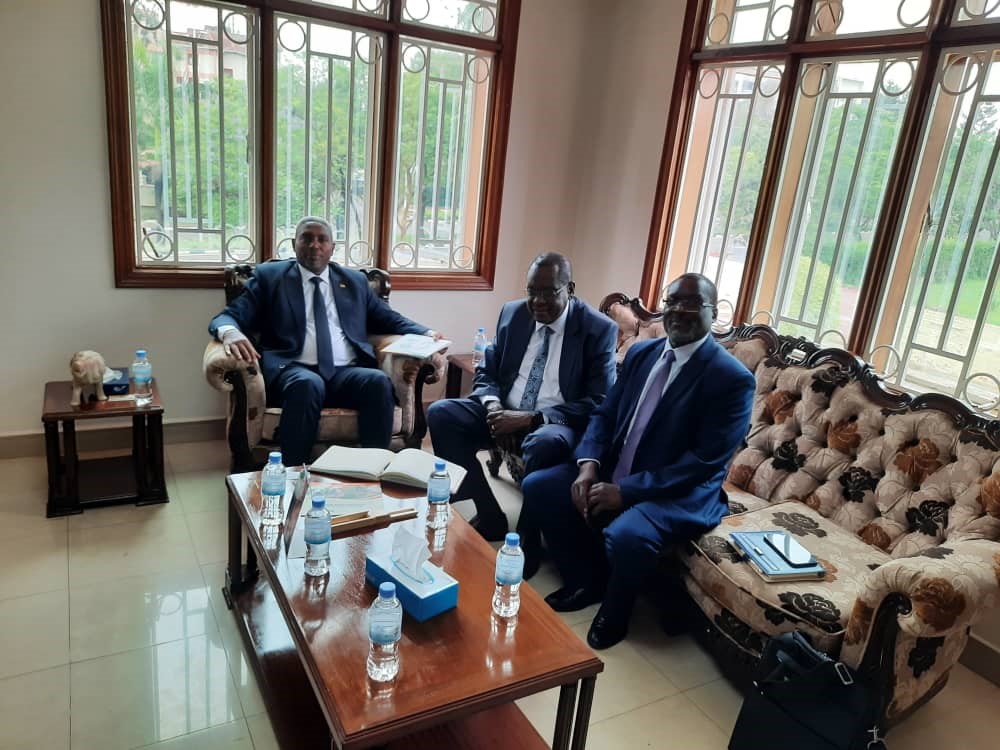 BY BEN MOSES ILAKUT
ASARECA Executive Director, Dr. Enock Warinda, on October 11, 2023 paid a courtesy call to the Kenyan Kenya High Commissioner to Rwanda, Ambassador Philip Mundia Githiora at the High Commission officers in Blv de L' Umuganda, Kigali, Rwanda.
Dr. Warinda was accompanied by ASARECA Board of Directors Vice-Chairman, Ambassador, Kipyego Cheluget. Among other things, discussions with Ambassador Githora centred on role of Diplomatic Missions as brand ambassador of ASARECA, as part of the broad campaign to mobilise resources to ensure sustainability of the Association.
Dr. Warinda noted that ASARECA, being a body of the National Agricultural Research Systems of 15 member countries, all diplomatic missions ought to be aware of the Associations activities in the Member States.
They also discussed progress in ongoing efforts to recover arrears in membership contributions to the Association. This was a follow up of Resolutions of the Council of Patron Ministers during the ASARECA Agriculture Ministerial Conference in May 2023 in which all Member States were urged to clear their arrears between September 2023 and March 2024.
They also deliberated on the role of the Agriculture Ministers and the National Agricultural Research Institutes in streamlining the initiatives by multiple bilateral partners, including the CGIAR in Member countries.