Luwero Youth Digitizing Agriculture for Farming Communities Under Airtea Project
GIANT
Kisakye Anthony, 24, Kyambogo village, Zirobwe east Parish, Zirobwe subcounty, Luwero district is a youth digital connector with a business model on Electronic delivery of Irrigation and Water Management Extension Services in digitizing Agriculture in his community by use of mobile apps like WhatsApp, and Facebook for farmers to access information under the project "Digital Connectors as accelerators of sustainable agriculture extension services in farming communities" in Eastern and Central Uganda which is implemented in Bugiri and Luweero Districts, implemented by the African Forum for Agricultural Advisory Services (AFAAS) and managed by the Uganda Forum for Agricultural Advisory Services (UFAAS)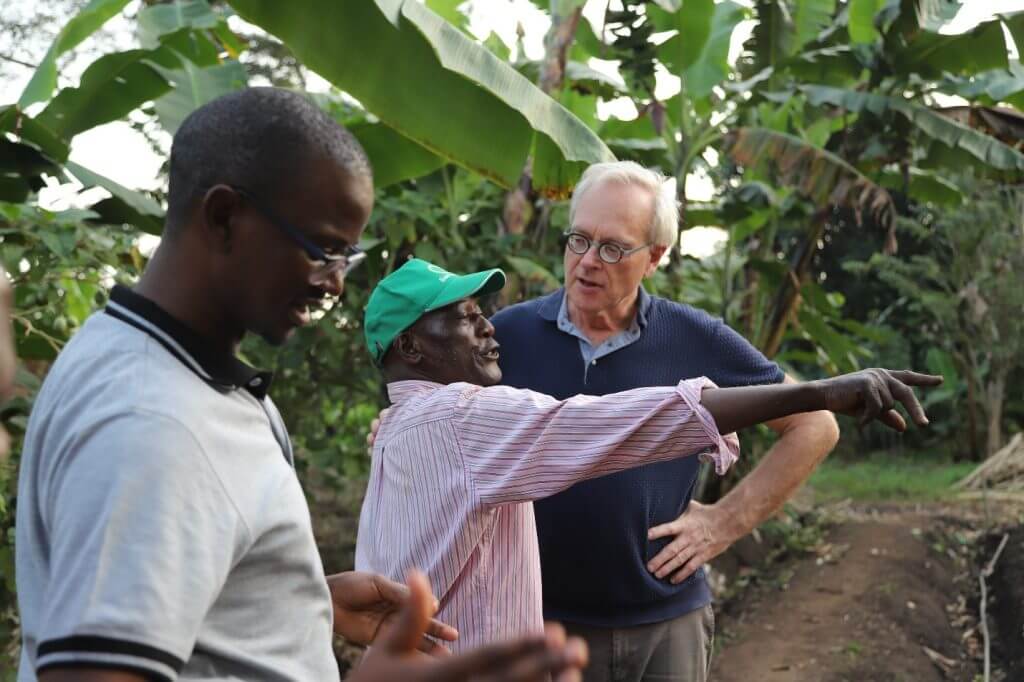 The project is coordinated by Forum for Agricultural Research in Africa (FARA), in partnership with Association for Strengthening Agricultural Research in Eastern and Central Africa (ASARECA)- Uganda and East Africa Farmers Federation (EAFF)- Kenya
AIRTEA is financed under the ACP Innovation Fund, a pillar of the OACPS Research and Innovation Programme, implemented by the OACPS Secretariat and funded by the European Union.
He joined the program through Zirobwe Agaliawamu Agri-business Training Association (ZAABTA), an Innovation platform Centre with over 600 registered farmers in Luwero district. After participating in a training organized by the IP for 27 Youth in different areas that ZAABTA is operating he was connected to the Uganda Forum for Agriculture Advisory Services (UFAAS) by the CEO ZAABTA farmer organization as Youth with IT Knowledge to support as a digital connectors Luwero district.
His model provides solutions to the problems and advisory services on how farmers can use irrigation equipment which is accessed through his digital platforms.
"My model provides a digital stock Centre for water management that can extend services to rural farmers through irrigation management."
Kisakye has access to farmers through ZAABTA that he is a member, he is able to add all the farmers into the WhatsApp group he created called Zirobwe caritas farmers group with 35 farmers from Luwero district He created the group to give farmers advice on any problems they may face in their gardens, farmers send pictures of the challenges in the group and his able to advice and find solutions.
"I got introduced to Mr. Jasper Ssefuma Kizza a horticulture farmer practicing irrigation in his farm, I requested to visit his garden and assess the need for irrigation and water management services in his farm I found out that, he had already purchased some irrigation equipment. However, when I visited the garden, I found his pipes leaking, so I helped him choose the right pipes and was able to stop the water leaking problem".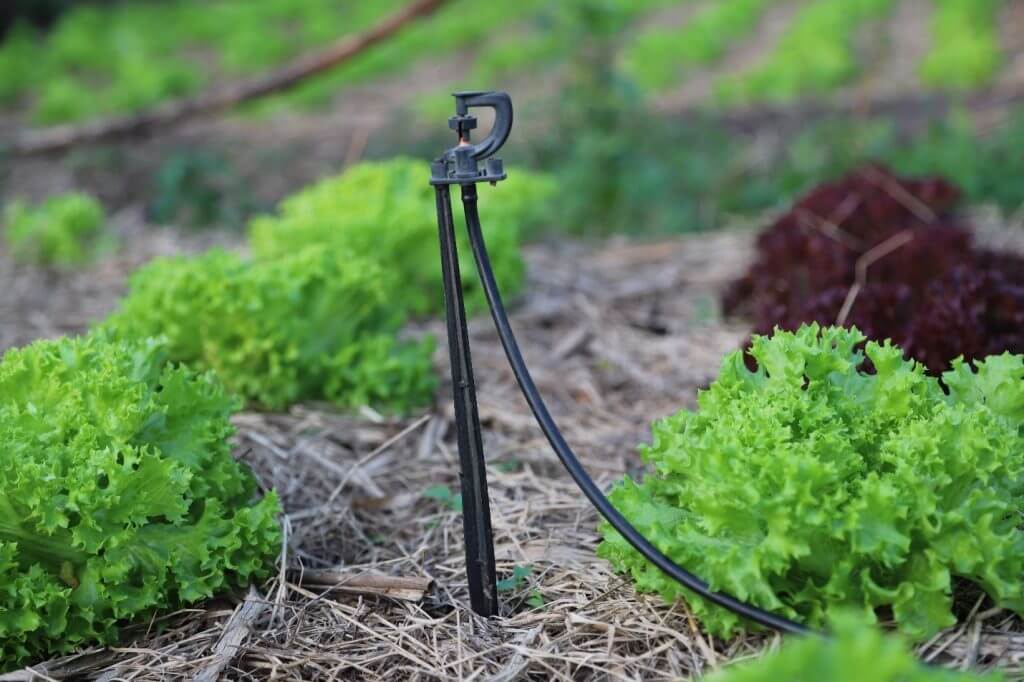 Mr. Jasper Ssefuma is now able to produce more even in the dry spells because of the Irrigation and water management services introduced to him by the Digital Connector. The farmer has a readily available market in Nakasero, and one of his sons also distributes to Café Javas.
He lobbied a water solar pump worth 2,300,000 Ugx from one of the best pumps supplier Davis and Sheriff based in Nakawa. Due to his networks and being a member of ZAABTA which is a well-known Innovation Platform he was able to get the equipment on a discount. He continues to render support to the farmers as an Engineer onsite in irrigation and water management services by giving timely access to on farm micro irrigation and services which enable farmers buy irrigation equipment at a lower cost and learn how to use and maintain farm equipment installed.
He has assisted over 30 farmers through the digital connectors business model and is also able to earn a living from the services he offers the farmers 40,000 – 50,000 Ugx for consultancies.
What inspired him to become a digital connector was the prolonged dry weather which led to loss of capital invested in farming, worsened by lack of access to on farm micro irrigation equipment and services. Irrigation pumps and equipment are already available but lack digital marketing services, hence being a member of a trusted innovation platform like ZAABTA which already has farmers that need the services gave him the courage to go for it.