Regional Dialogue calls for promotion of nature-based solutions for sustainable agriculture
GIANT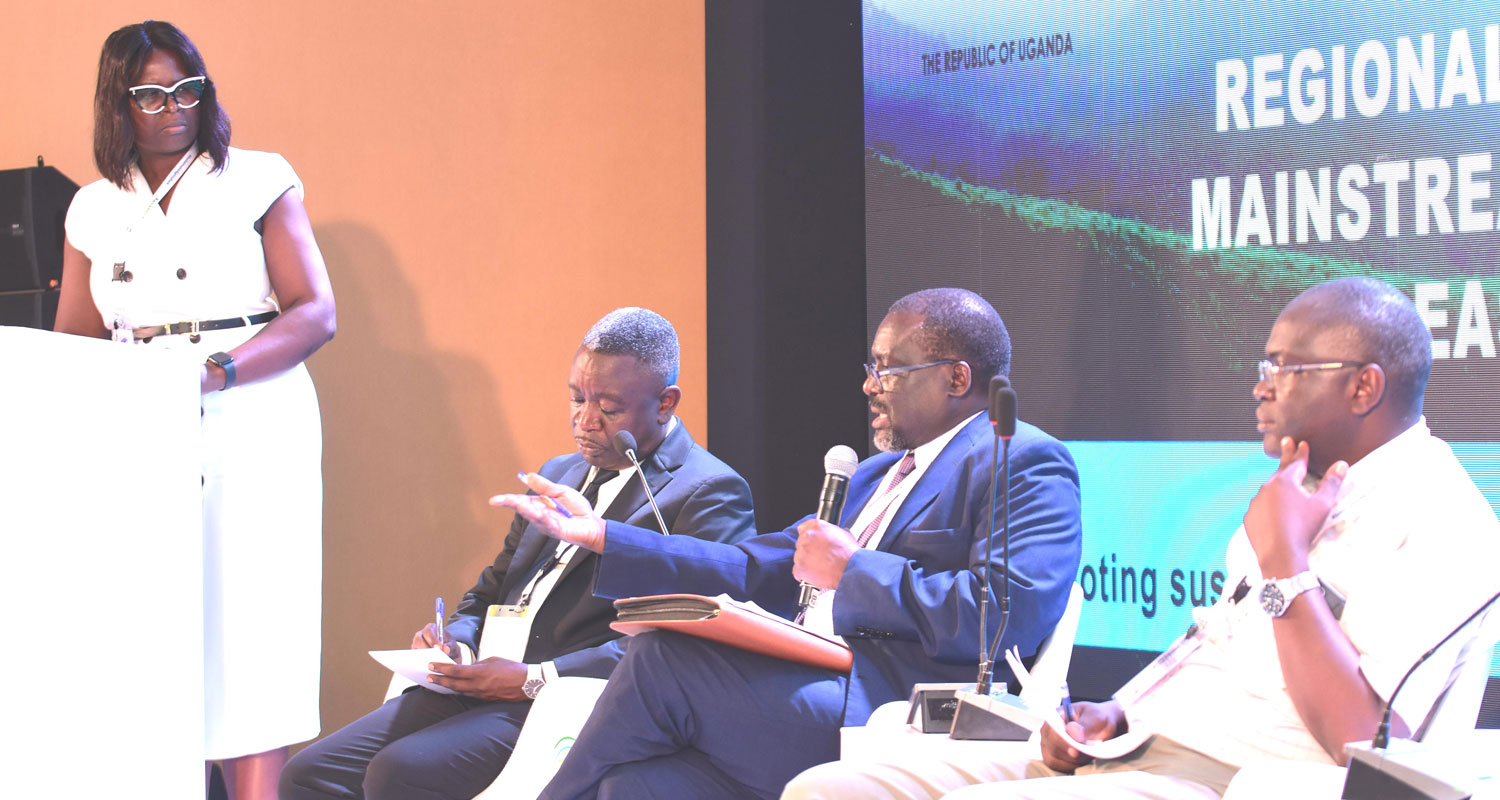 By Genevieve Apio
It is the best interest of current and future generations that researchers should promote nature-based solutions because such solutions provide significant benefits to human beings and the environment as a whole, ASARECA Executive Director, Dr. Enock Warinda has told participants at the just concluded Regional Common Ground Dialogue for Mainstreaming Sustainable Agriculture in Eastern and Southern Africa.
Addressing delegates at the Dialogue held on October 17-18, 2023, in Kampala, Uganda, Dr. Warinda noted that sustainable agriculture is currently being promoted as one of the development pathways in Sub-Saharan Africa due to its huge potential to address assorted biotic and abiotic challenges affecting agricultural production and balanced food systems.
He welcomed the partnership between the International Union for Conservation of Nature (IUCN), ASARECA, and the Ministry of Agriculture, Animal Industry and Fisheries—Uganda in promoting sustainable agriculture and fostering biodiversity conservation. The Dialogue was supported by IKEA Foundation, Pernod Ricard, and the French Development Agency.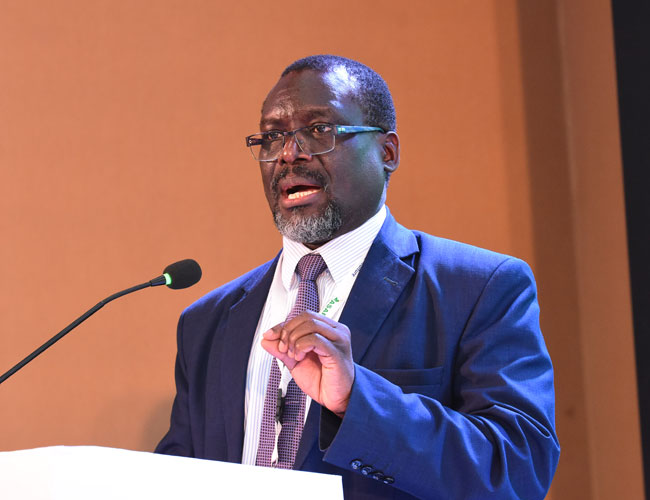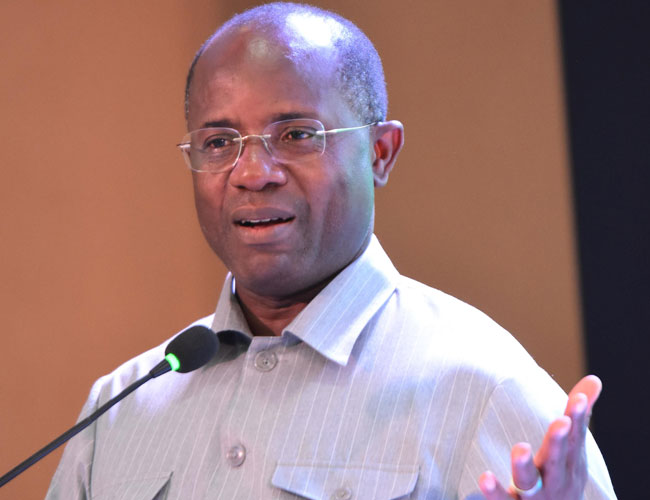 The Minister of State for Agriculture, Republic of Uganda, Hon Fred Bwino, who officiated the opening of the Dialogue, said unsustainable practices have compromised ecosystems services, posing serious threats to agriculture, livestock production, and human well-being.
"We must embrace natured based solutions to secure significant benefits for human beings, society, and the environment and enhance services such as reducing greenhouse gas emissions, securing water resources, purifying air, and ensuring food security," Hon. Bwino said.
Under the theme "Promoting Sustainable Farming Approaches for Conserving Biodiversity and Enhancing Food Production", the dialogue brought together key actors in agriculture, environment, private and public sectors, government agencies, farmer-led organizations, Civil Society Organizations, and the academia among others. They were drawn from Uganda, Kenya, Rwanda, Burundi, Somalia, DR Congo, Ethiopia, Malawi, Tanzania, Sudan, and South Sudan.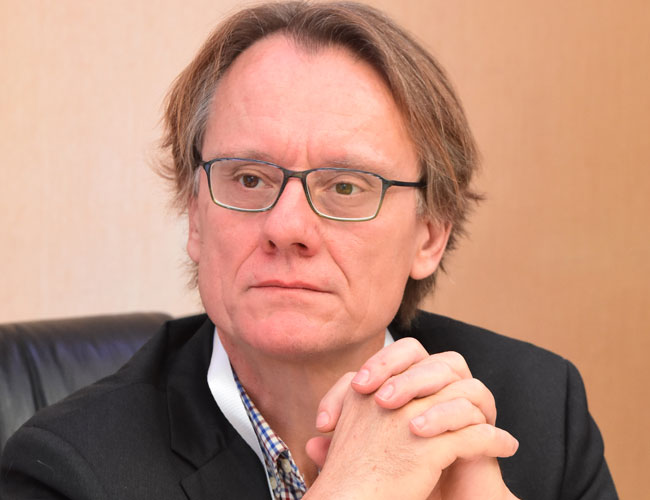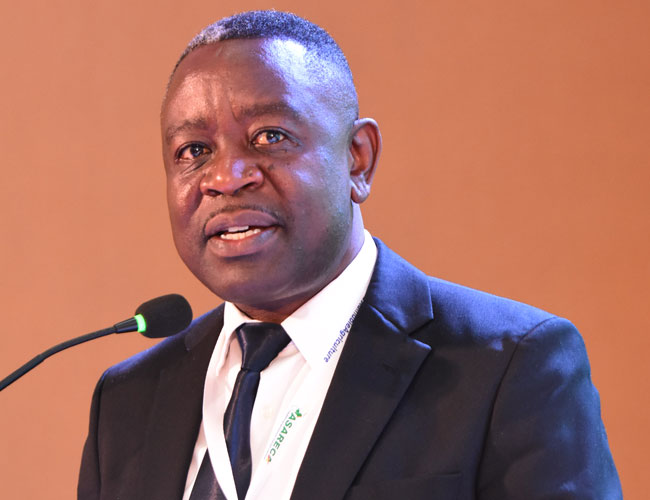 Mr. Charles Oluchina, the Regional Programme Coordinator IUCN Eastern and Southern Africa Region said Agriculture policy in most countries has been focusing on maximizing production through huge inputs (fertilizers, pesticides, improved seeds), while ignoring soil and ecosystems. He noted that IUCN in collaboration with development organizations is promoting nature-based solutions to transform food systems for people and the planet from subsistence and industrial agriculture to a diversified and a sustainable system that allows biodiversity to thrive.
IUCN's Senior Expert for Agriculture and Environment, Ludovic Larbodière, explained that strategies should be promoted to mainstream sustainable agriculture through nature-based solutions.