The Futility or success of Africa's future depends on efforts to address the youth factor
GIANT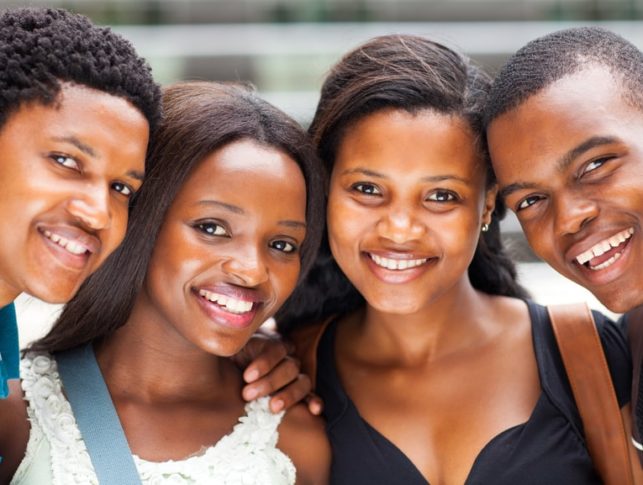 "A business-as-usual approach would risk exposing Africa not only to economic underperformance and a brain drain, but also to criminality, political and social unrest, and even armed conflict. But Africa can thrive if its governments act now to tap the energy and dynamism of the burgeoning youth population. What is needed is a comprehensive policy agenda, comprising demographically informed measures that address political, cultural, and economic exclusion in a synchronized manner." Quoted from UNDP resources
By Ben Moses Ilakut
KAMPALA, UGANDA: Africa has the youngest population in the world, and it is growing fast. By 2055, the continent's youth population (aged 15-24), is expected to be more than double the 2015 total of 226 million. Yet the continent remains stubbornly inhospitable politically, economically, and socially to young people.
This stark reality was sounded as a reminder to African Governments during the ongoing Africa-Wide Agriculture Extension Week 2021 (AAEW2021), (Nov, 14-20).
Speaking on November 16th, 2021 during the opening of the Extension Week, Uganda's 2nd Deputy Prime Minister, the Rt. Hon. General Moses Ali, sounded a warning to all actors to the effect that the futility or success of Africa's future will depend on the efforts to address the issue of the youth, which is the single most important factor determining whether the continent prospers or suffers in the coming decades.
The Premier's words fresh in their minds, delegates deliberated in a panel discussion on
practical mechanisms of attracting the youth into the Agricultural value chain. Moderated by Dr. Richard Miiro of Makerere University, the panel featured Dr. Kristin Davis, a Senior Research Fellow at IFPRI, Dr. Carl Larsen of GFRAS, Dr. Joseph Oryokot of World Bank Uganda, Dr. Florence Nakayiwa of RUFORUM, and Dr. Paul Fatch of AFAAS.
Dr Carl Larsen threw a spanner into the works by observing thus: "The challenge of on-boarding the youth in agriculture is global. Yet the future without food doesn't exist, just as food without youth in the value chain is a futility."
With their fate sealed, delegates proposed possible solutions to address the youth factor. Some of the key highlights are captured below in bullet points:
Re-examining the value systems of diverse African societies towards, work, investment, saving and enterprise, as opposed to the value system, which is associated with earning income, premature expenditure and ostentation.
Mainstreaming Information and Communication Technologies (ICTs) in the overall mix of innovations aimed at enhancing the role of the youth in the production, value addition, distribution, marketing, and consumption of agricultural products.
Changing the mindsets of both the youth and the adult populations to look at Agriculture in its totality and as a holistic discipline starting from production, value addition, processing, transportation, and consumption et cetera.
Packaging Agriculture as a "cool' business with some of the highest returns on investment and with a comparative advantage in mechanization, finance, infrastructure and hospitality.
Creating role models for youth, especially leveraging on successes that are attributable to agribusiness, entrepreneurship.
Creating abroad enabling environment including policies on trade, markets, and access to value chain facilities and innovations which make some productivity sectors such piggery, poultry, livestock handling less attractive to the youth.
Investment into hand-holding initiatives such as business incubation, business parks and credit facilities etc.