Policy analysis
ASARECA's contribution in enhancing enabling policy environment in ECA is evident. It has coordinated review of policies, laws, regulations, standards, guidelines and presented them legislation, dialogue and approval as illustrated in the figure below: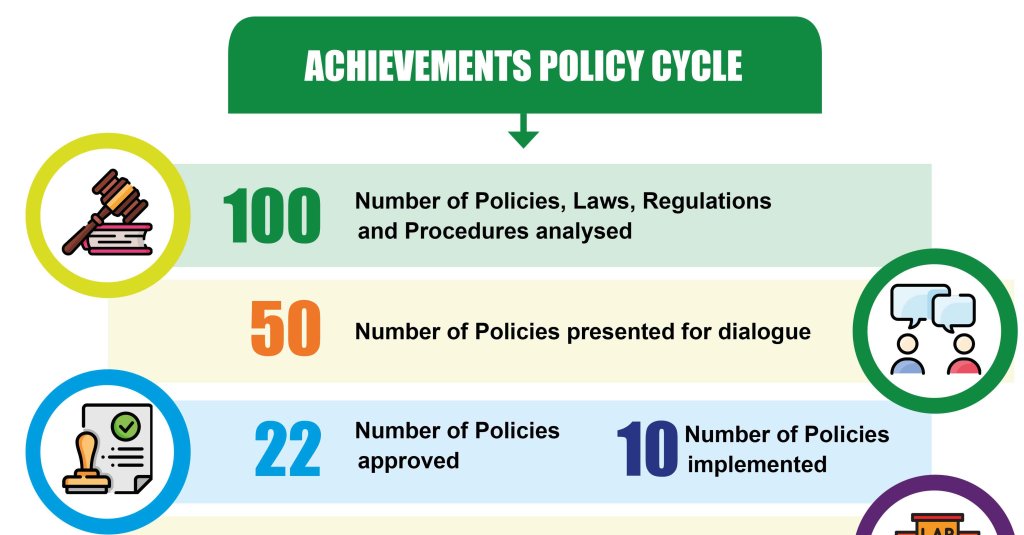 On the other hand, ASARECA facilitated the approval by EAC of the following regional frameworks: EAC Certification Standards for OPV Maize, hybrid maize, potato, wheat, OPV sunflower, sorghum, dry bean, cassava, dried cassava chips, cassava flour, cassava crisps, potato crisps and fried potato chips that were adopted in Member States. ASARECA also supported the formulation of COMESA Biosafety Policy on Commercial Planting of GMOs and the review of national Seed Acts in Member States to align them with COMESA Seed Regulations.
Harmonization of Cassava and Potato standards in East Africa
ASARECA facilitated rationalization and harmonization of quality standards for cassava and potato to facilitate cross border trade for Burundi, Kenya, Rwanda, Tanzania and Uganda. As a result, 11 rationalized and harmonized standards for cassava and sweet potato shown in the figure below were approved by the East African Community (EAC).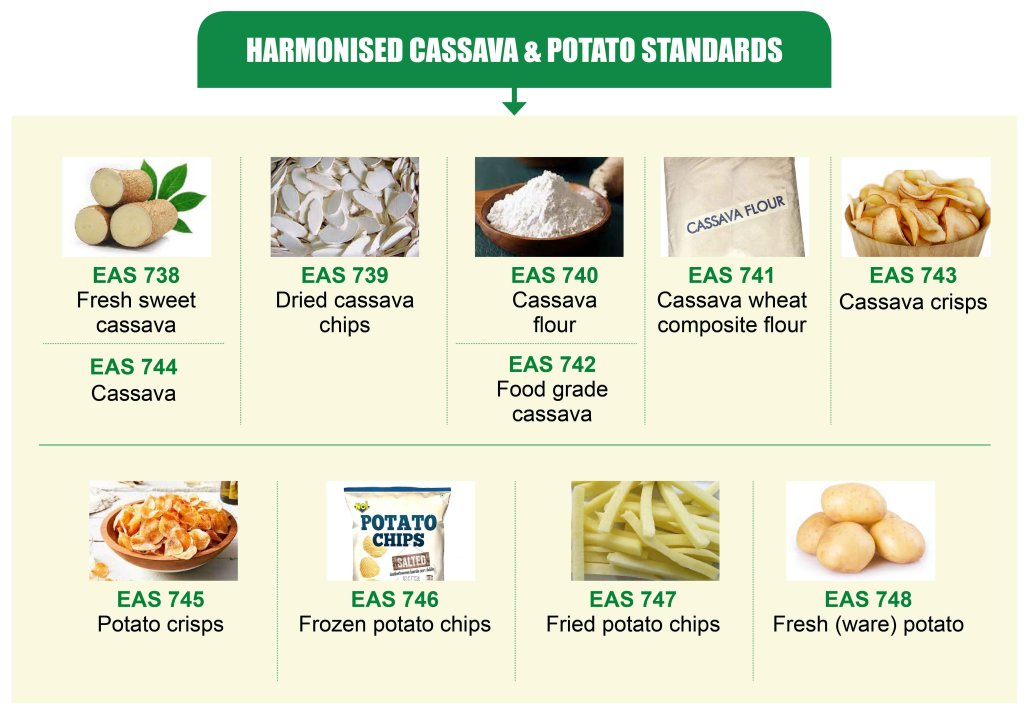 Promoting regional seed trade through seed policies harmonization
ASARECA facilitated the following processes in Kenya, Rwanda, Tanzania and Uganda:
Seed technical working groups
Joint seed certification exercises
Review of seed policies and regulations
These actions resulted into:
Revision of certification procedures
Harmonization of variety release and registration
Harmonization of import/export procedures
Supporting formulation of Policy and Regulatory Frameworks
ASARECA supported: (i) enactment of a PVP Act in Tanzania; (ii) development of a PVP Bill for Uganda; (iii) enactment of Seed Acts in Tanzania, Rwanda and Sudan; (iv) development of draft quarantine pests lists and seed certification standards for Kenya, Rwanda, Tanzania and Uganda; (v) review of Burundi's Seed Act guidelines; and (vi) ASARECA supported formulation of animal breeding policy in Member States including Ethiopia, Kenya, Tanzania and Uganda.